Hi all,


Please bear with me, my question will be horribly cretinous 🙂>


I moved into an apartment with 8 different ethernet ports around the house and a fancy fuse/network box by the entrance. (see picture)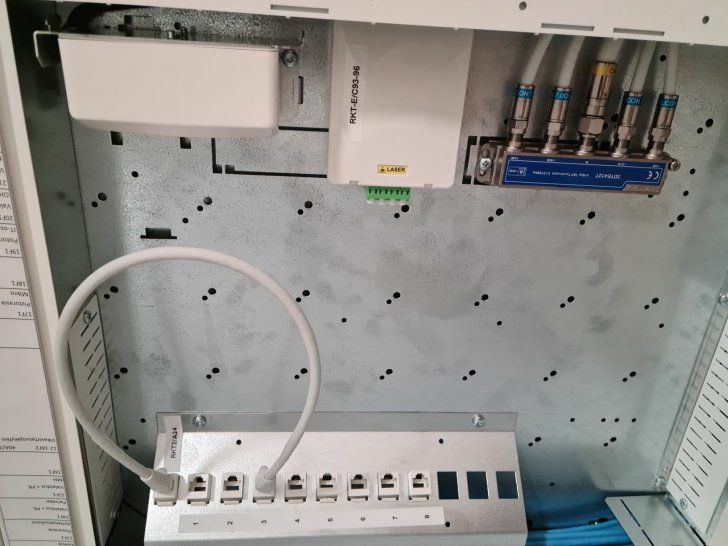 If memory serves, before connecting the main RKT2/A24 cable to port 3 in the network box, all ethernet ports around the house were dead. I may be wrong about this, but I vaguely remember wrestling with the router and trying to get it to connect at port 3, nothing was happening. In a short-lived burst of brilliance, I ran to the box and connected the only cable available to Port 3 and lo and behold, the port came alive.


Now I want to use other ports around the house. And I suspect that I will need some piece of kit that allows the main RKT2 cable to activate the rest of those ports. Is that what a fabled 'switch box' is?

Do I even need it?


Any and all replies will be greatly appreciated 😁>